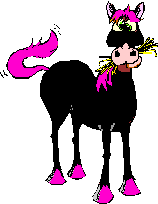 COMPANION PONIES
FOSTERING A COMPANION PONY
The Shetland Pony Welfare Trust aims to rehabilitate and re-home the ponies in their care whenever possible. However some of the ponies are not suitable for re-homing due to various problems which may be due to age, temperament or health. problems Ponies not suitable for a placement as a companion remain with the Trust.
The Shetland Pony Welfare Trust does not re-home ponies for the purpose of riding and any ponies that are fostered out are only to be used for the purpose of being companions to other ponies.
We currently have a waiting list for companion ponies so if you would like to added to that list please submit your details on our contact form found on the contact form page. We will then send you a application form.
Ponies are never sold and whilst in Foster care still remain in the OWNERSHIP of THE SHETLAND PONY WELFARE TRUST.
Most of the ponies in our care are SHETLAND PONIES however we do have several larger ponies that over the years have come into our care when we have rescued a Shetland Pony and found it to have a somewhat larger companion that its owner is also no longer able to care for.
Many of our ponies have come into our care due to having Laminitis with owners finding that they are unable to continue to manage the intensive care and upkeep that they require. We have successfully rehabilitated many of these ponies and with careful management have found them able to go on and lead happy lives.
All our Foster careers and Homes are carefully vetted and we undertake periodic checks offering on going support to keep in touch with our ponies.
Should you be interested in offering a Companion Pony a Home where he or she can be a companion to your horse or pony please contact us.