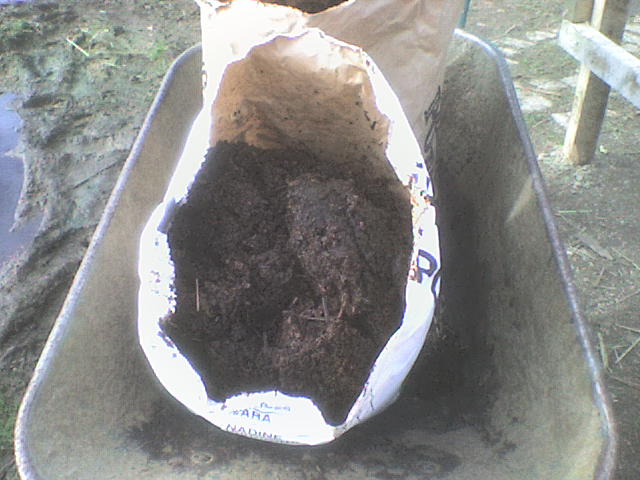 WHAT IS SUPERCOMPOST ?
A SMALL QUANTITY OF THE RIGHT INGREDIEANTS
WHAT IS SUPERCOMPOST ?
An interesting way of describing SUPERCOMPOST is to think in terms of a SMALL QUANTITY OF THE RIGHT INGREDIENTS DOING THE WORK OF A LARGE QUANTITY OF RIGHT AND WRONG INGREDIENTS .
Plants react to stimulus given to them by nature or artificially by man.
Seeds germinate on contact with water. A shoot needs nourishment i.e. Food,heat,light,moisture. If the quantities are (RIGHT) A shoot will prosper. But if the mix is (WRONG) The shoot may still grow but not to its full potential.
Many commercial growers of Veg use industrial chemicals to boost their yields. Certainly without these methods Supermarket shelves would be empty.
The use of fixed nitrogen,synthetic herbicides,pesticides are a recipe by the big boys to create a uniform crop and a good living.
As "VEGGIE" Growers on a small scale we have a different view of what the ideal veg should be.
We want veg that is free from industrial chemicals and has not needed boosting using artificial means.
We still however require a little help to increase the yields of or "Precious Plants".
The most tried and tested methods over many hundreds of years was the introduction of ANIMAL MANURE into the soil. Early farmers would of marveled at the increase in the growth of their crops.
THE ALTERNATIVE
For small scale growers there is the ORGANIC ROUTE. The actual VEG FOOD (MANURE COMPOST) Should ideally be from animals kept by the producers so every aspect is controlled.
The Hay-Feed should be Organic. Any wormer's used should also be Organic/Natural products with a short three month life.
The manure should be converted over a LONG PERIOD OF TIME (not forced in weeks) Natural methods are used, ie. Aerobic bacteria, warmth,moisture,air. This fine COMPOSTED material should then be turned by hand with a fork to lighten and dry it, then left again to mature further
WHEN READY YOU HAVE THE END RESULT
SUPERCOMPOST
THIS IS WHAT WE DO AT THE SHETLAND PONY WELFARE TRUST FARM.