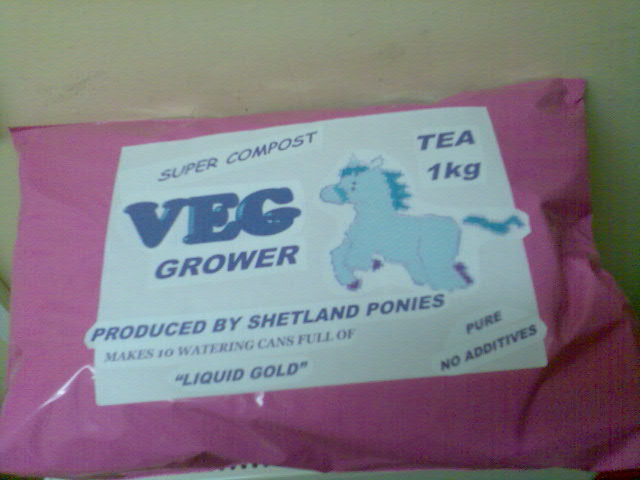 HOW TO MAKE SUPER COMPOST TEA
INSTRUCTIONS FOR MAKING SUPERCOMPOST TEA
SUPERCOMPOST TEA
IS EASY TO MAKE IN MINUTES
POUR THE TEA INTO A WATERING CAN AND USE AS A ROOT DRENCH DIRECTLY ONTO SOIL

OR

THIN IT DOWN BY ADDING 100% MORE WATER AND THEN SPRAY DIRECTLY ONTO FOLIAGE TO CREATE AN ANTI DISEASE SUPPRESSANT
USE EVERY OTHER TIME YOU WATER YOUR PLANTS TO PRODUCE SOME REMARKABLE RESULTS.
APPLY YOUR COMPOST TEA EVERY WEEK FOR A MONTH. AFTER THE INITIAL TREATMENT APPLY ONCE EVERY 4-5 WEEKS. THE EFFECT WON'T BE IMMEDIATE BUT AFTER 6-8 WEEKS YOUR TREATED PLANTS WILL BE NOTICEABLY BETTER THAN UNTREATED .
YOUR SOIL WILL REMAIN ACTIVE INTO THE FOLLOWING SEASON
THE FOLIAGE TAKES ON A WAXY SHEEN AND HELPS REPEL PARASITES AND DISEASES
THE WATER WILL HAVE LIFTED MOST OF THE AEROBIC MICROORGANISMS OUT OF THE TEA AND YOUR PLANTS WILL HAVE ABSORBED THESE DIRECTLY.
CAUSING HUGE LEVELS OF GROWTH AND HEALTHY FOLIAGE.
YOU CAN USE THE TEA DEPOSITS LEFT AS A ROOT DRENCH.
SUPERCOMPOST TEA
--------------------------------
REMEMBER ! SUPERCOMPOST TEA IS CRAMMED FULL OF AEROBIC BACTERIA ALREADY.
YOU MAY WISH TO AERATE THE TEA USING EQUIPMENT PURCHASED FOR THIS PURPOSE OR ADD YOUR OWN INGREDIENTS SUCH AS MOLASSES . HOWEVER NONE OF THIS SHOULD BE NECESSARY AND IN MANY WAYS RETARDS THE TEA'S EFFECTS.
SUPERCOMPOST TEA REPLACES CHEMICAL FERTILIZERS AND THE USES ARE UNLIMITED. YOU CAN USE THIS TEA INDOORS FOR HOUSEPLANTS, HERBS ETC OR AS A VEG PLOT FEED. IT IS A BRILLIANT LAWN FEED AND BUSHES AND FLOWERS SOAK UP ITS GOODNESS.
THE TEA CONTAINS NO CHEMICALS YOUR PLANTS ARE PET SAFE AFTER USE
---------------------------------------------