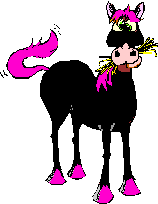 PLEASE HELP THE SHETLAND PONY WELFARE TRUST
PLEASE CONSIDER MAKING A DONATION TO THE SHETLAND PONY WELFARE TRUST
ALL DONATIONS ARE SPENT DIRECTLY ON THE PONIES AND HELP TOWARDS SUCH THINGS AS!
FEED..HAY...BEDDING
WORMERS...VET FEES...TRANSPORT OF PONIES
FARRIER COSTS...EQUIPMENT...TACK...
FENCING...PAINT...STABELING...ETC..ETC
THE SHETLAND PONY WELFARE TRUST IS A SMALL REGISTERED CHARITY AND RECEIVES NO GOVERMENT FUNDING. WE DEPEND ON OUR VOLUNTEERS,TRUSTEES AND THE GENEROSITY OF ANIMAL LOVERS.
JUST £4.00 PER MONTH WILL HELP PROVIDE US WITH REGULAR FUNDING TO ENSURE CONTINOUS CARE FOR OUR RESCUED PONIES.
ALL FUNDS RAISED ARE SPENT DIRECTLY ON THE PONIES. YOUR £4.00 A MONTH MEANS A GREAT DEAL TO THE PONIES AND IN PRACTICAL TERMS IS EQUIVALENT TO 12 BALES OF HAY A YEAR.
IF YOU WOULD LIKE TO MAKE A DONATION ON LINE VIA A CREDIT OR DEBIT CARD PLEASE CLICK ON THE DONATION BUTTON. PLEASE NOTE THIS SERVICE IS FREE AND SECURE.
IF YOU WOULD PREFER TO SET UP A DIRECT DEBIT VIA YOUR BANK OR SEND A CHEQUE PLEASE COMPLETE THE FORM BELOW.
THANK YOU FOR CAREING