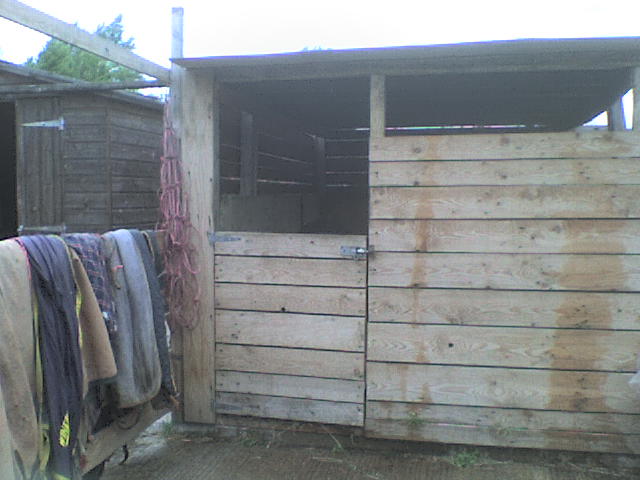 PLEASE CONSIDER HELPING OUR STABLES PROJECT
WE ARE TRYING TO BUILD MORE STABLES FOR THE WINTER AND NEED YOUR HELP!
DUE TO THE CREDIT CRUNCH WE HAVE BEEN INUNDATED WITH REQUESTS TO RESCUE AND RE-HOME MORE PONIES. MANY OWNERS HAVE FOUND IT VIRTUALLY IMPOSSIBLE TO CONTINUE TO FINANCIALLY SUPPORT THEIR PONIES. WITH SOME PEOPLE FINDING THEY ARE NO LONGER ABLE TO CONTINUE TO KEEP A ROOF OVER THEIR OWN HEAD THEY TRY TO FIND WAYS TO OFF LOAD THEIR PETS.
MANY CHARITIES HAVE FOUND THEY ARE NOW BEING PUT UNDER EXTRA STRAIN TO OFFER SUPPORT TO THESE ANIMALS AND THE SHETLAND PONY WELFARE TRUST HAS RECENTLY TAKEN IN SEVERAL MORE PONIES TO PREVENT THEM BEING DESTROYED AS THEIR OWNERS ARE NO LONGER ABLE TO SUPPORT THEM.
THE SUN IS SHINNING AT THE MOMENT AND THE GRASS IS GREEN HOWEVER WINTER WILL SOON BE UPON US AND THE PONIES WILL NEED STABLES FOR THE WINTER.
WE ARE CURRENTLY WITH THE HELP OF VOLUNTEERS TRYING TO BUILD MORE STABLES AND FIELD SHELTERS. WE HAVE COMPLETED SOME BUT NOW NEED TO RAISE MORE FUNDS TO PURCHASE ADDITIONAL BUILDING MATERIALS.
MAYBE YOU CAN HELP BY DONATING ANY OF THE FOLLOWING TO OUR PROJECT. PLYWOOD..NAILS...FELT...PAINT..DOOR HINGES..DOOR BOLTS..CEMENT , TIMBER.
OUR MAYBE YOU WOULD CONSIDER SUPPORTING US BY MAKING A DONATION OR SETTING UP A MONTHLY DIRECT DEBIT TO HELP OUR CAUSE. IF YOU ARE ABLE TO DONATE ANY BUILDING MATERIALS PLEASE CONTACT US BY CLICKING ON THE CONTACT BUTTON ON THE TOP OF OUR HOME PAGE.
IF YOU WOULD LIKE TO MAKE A DONATION PLEASE CLICK ON ANY DONATE BUTTON. PLEASE CHECK OUT PHOTOS OF OUR PROJECT BY SCROLLING DOWN THE PAGE.
PLEASE CONSIDER SUPPORTING THE SHETLAND PONY WELFARE TRUST STABLES PROJECT AND HELP KEEP A PONY WARM THIS WINTER. THANK YOU